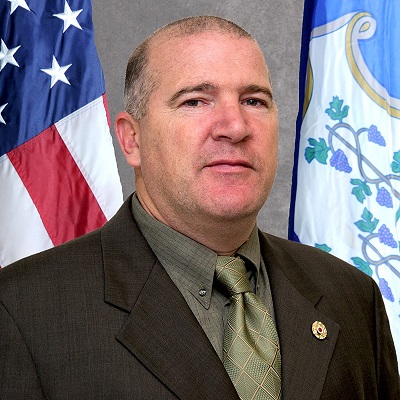 Lieut. Kurt Vogt Retires after 27 years of service in the HFD:
On Friday, July 30th, 2021, Lieutenant Kurt Vogt served his final shift with the Hamden Fire Department after a 27 year career.
In 2011 Kurt was elected president of IAFF Local 2687 and served in that capacity for 10 years. He stepped down several months ago in anticipation of his upcoming retirement. Kurt was presented "President Emeritus" status in the Union in honor of his many years of service and contributions to the Union. Prior to his promotion to lieutenant in 2019, Kurt had held Badge No. 1 as the department's most senior firefighter.
The members of Local 2687 thank Lieut. Vogt for his 27 years of dedicated service in the HFD and for his many years of leadership in Local 2687. We wish him a long, happy, and healthy retirement.
Click the link below for more pictures from Lt Vogt's last shift gathering at Station 3, in which on and off duty members, and Local 2687 retirees attended.
Thank you to www.hamdenfireretirees.org for the pictures from the send off.