HAMDEN FIRE DEPARTMENT BABY BOOM!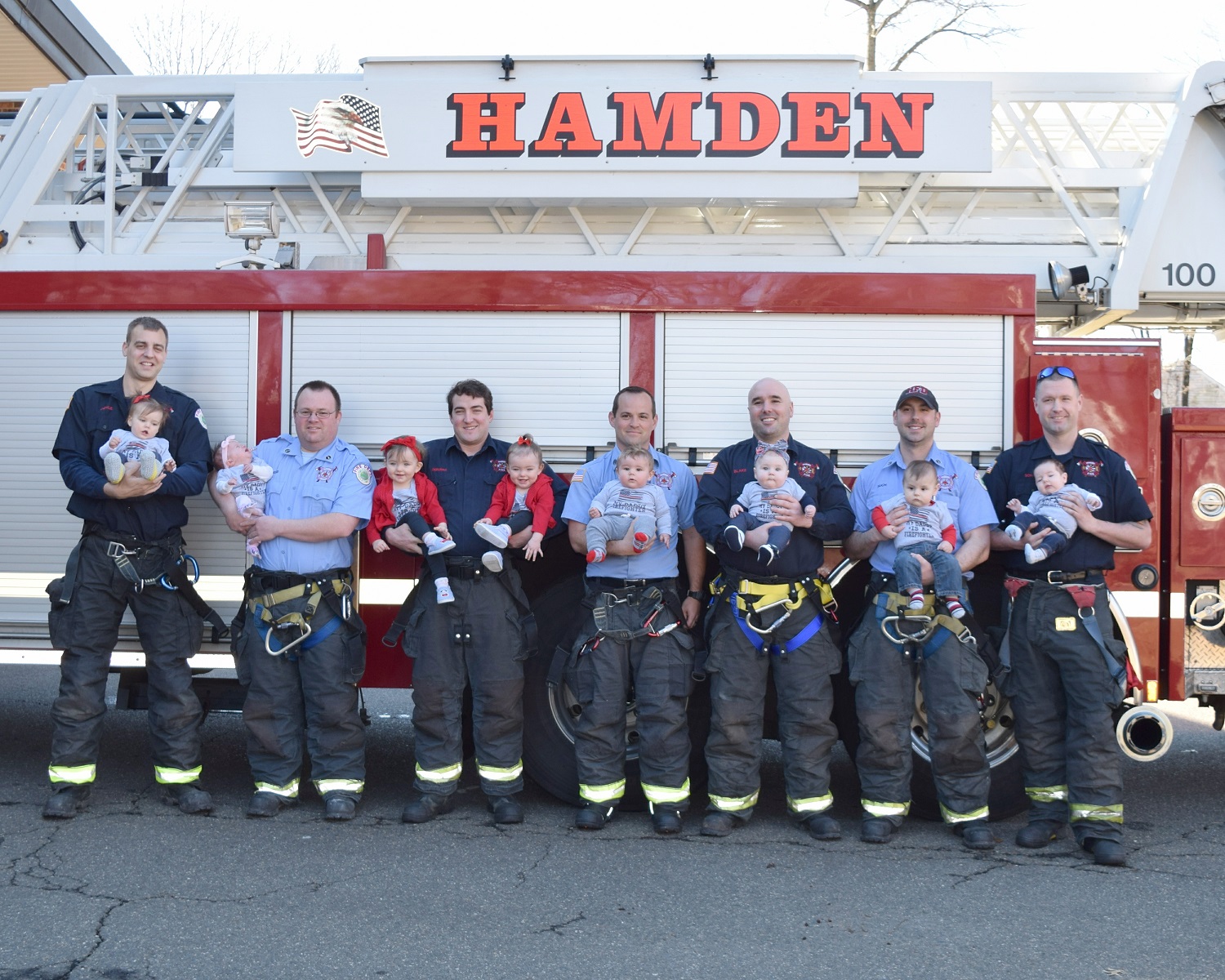 Congratulations to the members of the Hamden Fire Department and Local 2687 on the welcomed additions to the HFD family in the past year.
Pictured above are:
From Left to Right:
FF Tim Doyle with daughter Julia.
Lt. Dave Wood with with daughter Abby.
FF Larry Deburra with daughters Lydia and Madelyn.
Lt. Rich Lennon with son Hudson.
FF Casey Blake with daughter Hailey.
Lt. Dan Such with son Trevor.
FF Shane Schaffer with son Shane, Jr.