Update from the Hamden Professional Firefighters:
Hamden Professional Firefighters have been very active the past week at several different events. We created a team of riders for the CLOSER TO FREE cycling event, which was held on September 9th, 2017.

The event started and ended at the historic Yale Bowl and featured four professionally-designed and fully-supported routes: 10 miles, 25 miles, 62.5 miles and 100 miles.
Our members rode alongside cancer survivors and those riding in honor of those currently fighting cancer, or those that have lost their battle.
Every dollar raised goes towards patient care and research at Smilow Cancer Hospital and Yale Cancer Center.
Our team was able to raise $3,286.00! Great job to all who participated!
The 2017 CT United Ride was held on Sunday, September 10th. The CT United Ride is a motorcycle ride honoring those who lost their lives, those who gave their lives, and those who continue to put their lives on the line each day as a result of the tragedies occurring on 9/11. The CT United Ride is sponsored by the CT State Fire Fighters - the UPFFA of CT. This event is the largest 9/11 tribute in the State of Connecticut. The Hamden Fire Department was represented from several of our members who drove our spare ladder truck (Truck 1) down to the event and assisted the Stratford Fire Department with displaying a large American flag for the riders. Several of our members also participated in the ride itself.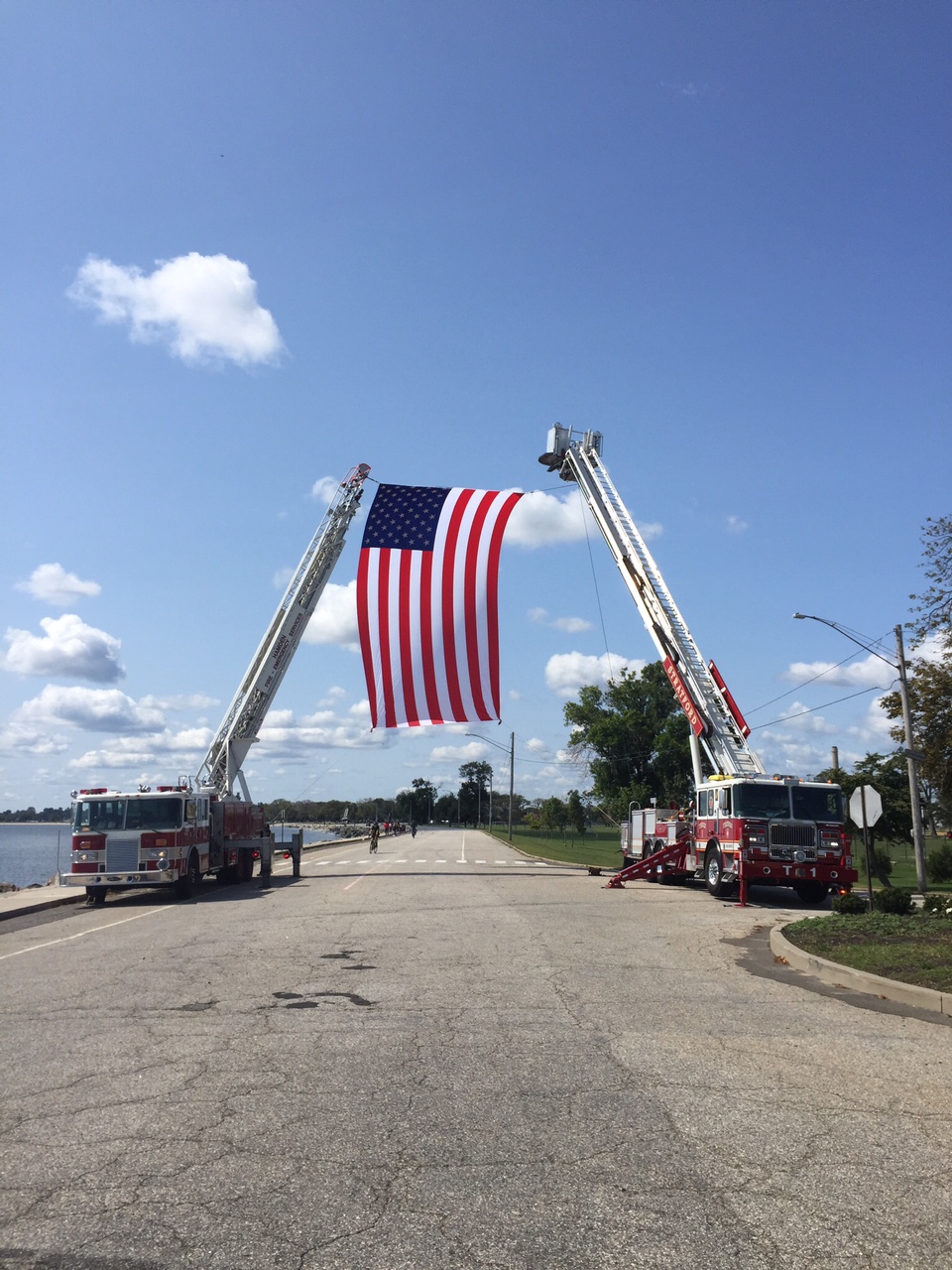 The Hamden Professional Firefighters Golf Tournament was held on Thursday, September 14th, 2017 at the Laurel View Country Club in Hamden. We want to thank all our members who helped organize and participated in the event, as well as the other golfers and sponsors who contributed to making this event a success. We are still working on official totals but it looks like several thousand dollars was raised which will be donated towards local causes. We will announce official totals and the recipients of donations shortly…
On September 16th, 2017, the Hamden Fire Department was requested mutual aid to the town of North Haven for a structure fire at 67 Rimmon Road. Engine 5 and Car 3 responded.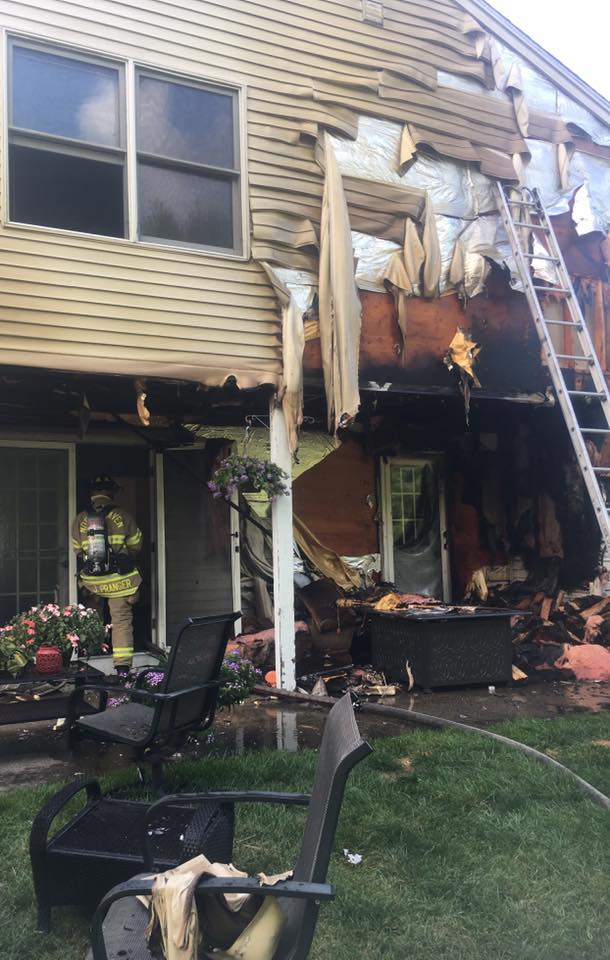 We are still conducting our annual "Fill-the-Boot" campaign for the Muscular Dystrophy Association (MDA). Look for us out in the street. Any donation is appreciated. We will announce fundraising totals at the conclusion of our event.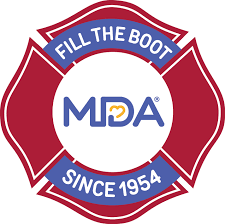 Promotional announcement: Firefighter Jay McCarthy promoted to Lieutenant:
On Monday, September 18th, 2017, Jay McCarthy was sworn in as the newest Lieutenant in the Hamden Fire Department during a ceremony held in the Rotunda of Memorial Town Hall. Congratulations, Jay, and best of luck to you in your new position.