Upcoming Events
ATTENTION ALL MEMBERS:
UPCOMING EVENTS:
A Block Party is scheduled at the Hamden Barber Shop for Sunday, August 13th at 1202 Dixwell Avenue.
The event is organized by the Hamden Barber Shop and several other local businesses.
Through Local 2687's charity account, we purchase school supplies and back packs to contribute to this event.
We will be shopping for the supplies on Wednesday, August 9th.
It is great to be involved in helping our youth get the supplies they needed to start the new school year and this is a great public relations event.
If you can either help shop for the school supplies, or attend the event, please contact FF Lynch at 203-906-7719.
Photos from last year: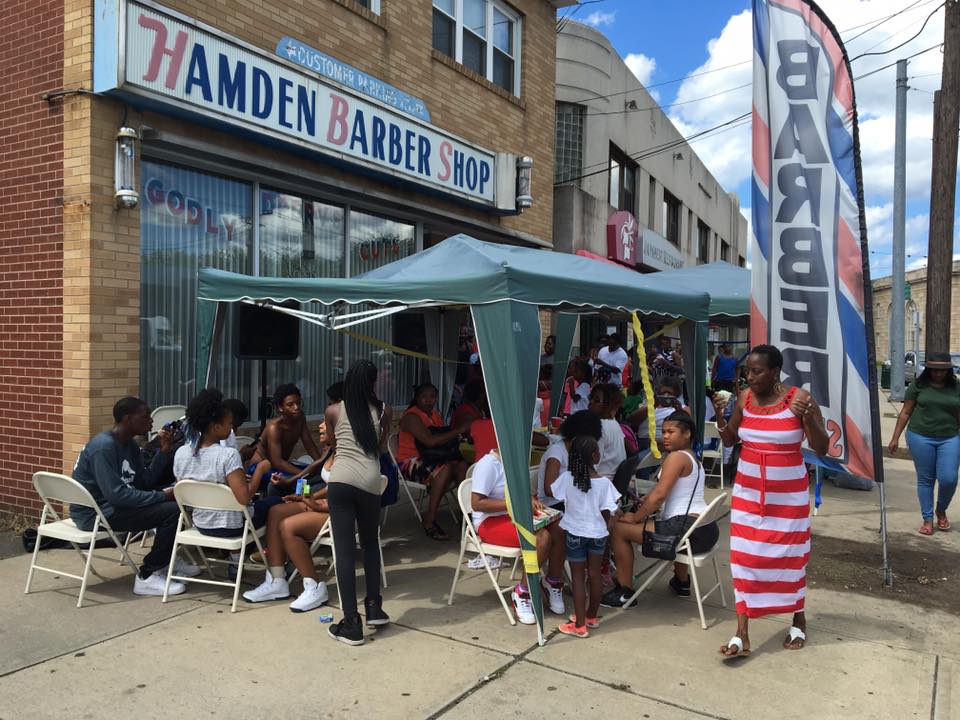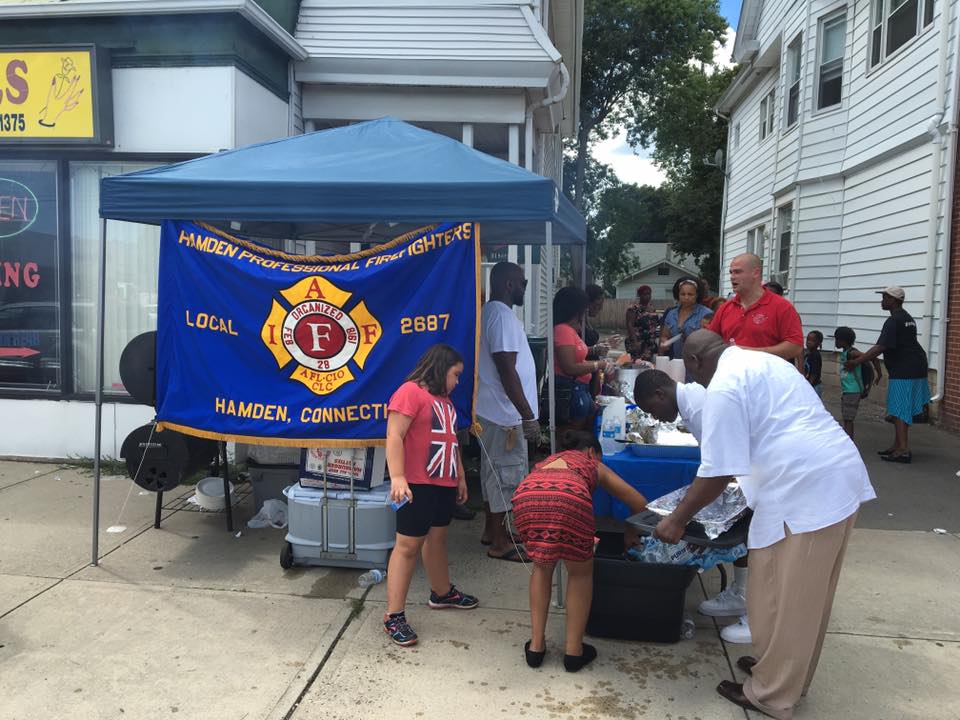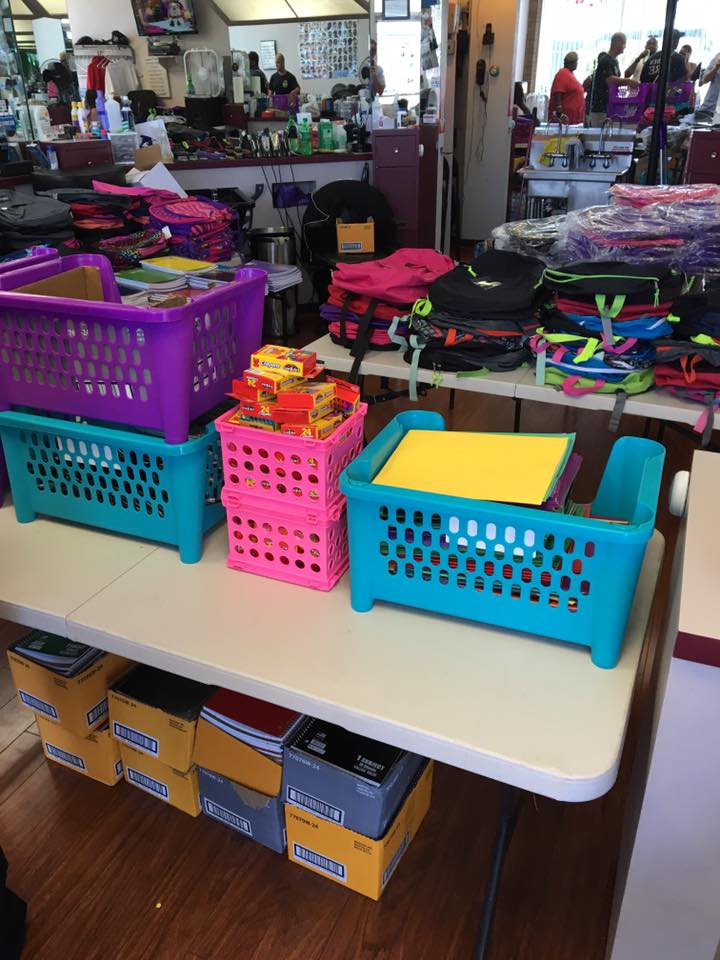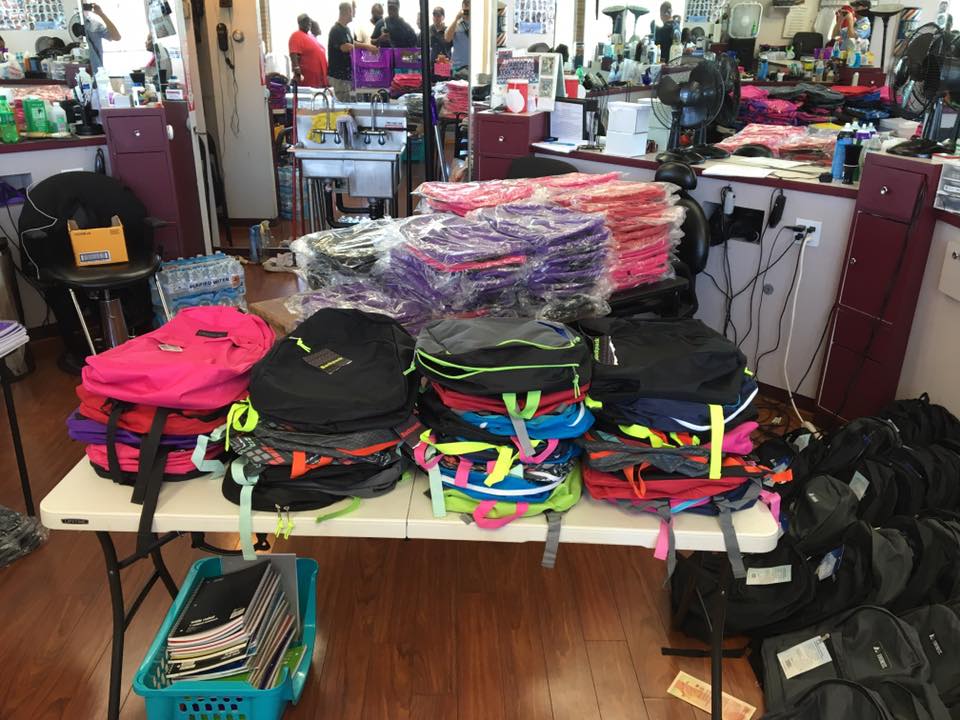 A Hamden Professional Firefighters team has been created for a cycling event called "CLOSER TO FREE".
The ride is on September 9th, 2017. Registration ends on 9/5/17.
We are looking for any members who would like to participate.
Starting and ending at the historic Yale Bowl, the CTF Ride features four professionally-designed and fully-supported routes: 10 miles, 25 miles, 62.5 miles and the iconic CTF Century at 100 miles.
You'll ride alongside cancer survivors and those riding in honor of those they've lost.
Every dollar raised supports patient care and research at Smilow Cancer Hospital and Yale Cancer Center.
To register as a participant with team Hamden Professional Firefighters, or to make a donation to the team, please click the link below:
https://www.rideclosertofree.org/index.cfm?fuseaction=donorDrive.team&teamID=5590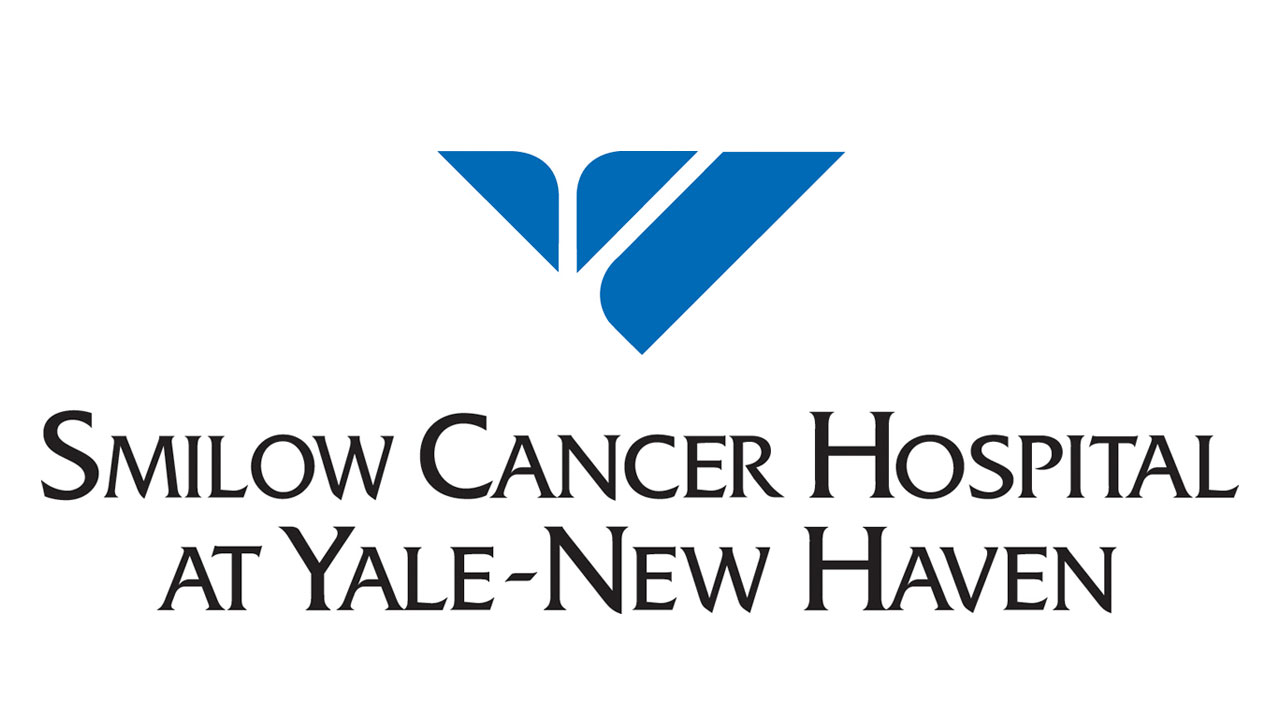 The Hamden Professional Firefighters Golf Tournament is Thursday, September 14th, 2017 at the Laurel View Country Club.
Please see the attached flyer for details.
The registration deadline is September 9th.
Contact FF Ed Hilbert at 203-823-5079
Or
FF Matt Kellick at 203-918-6684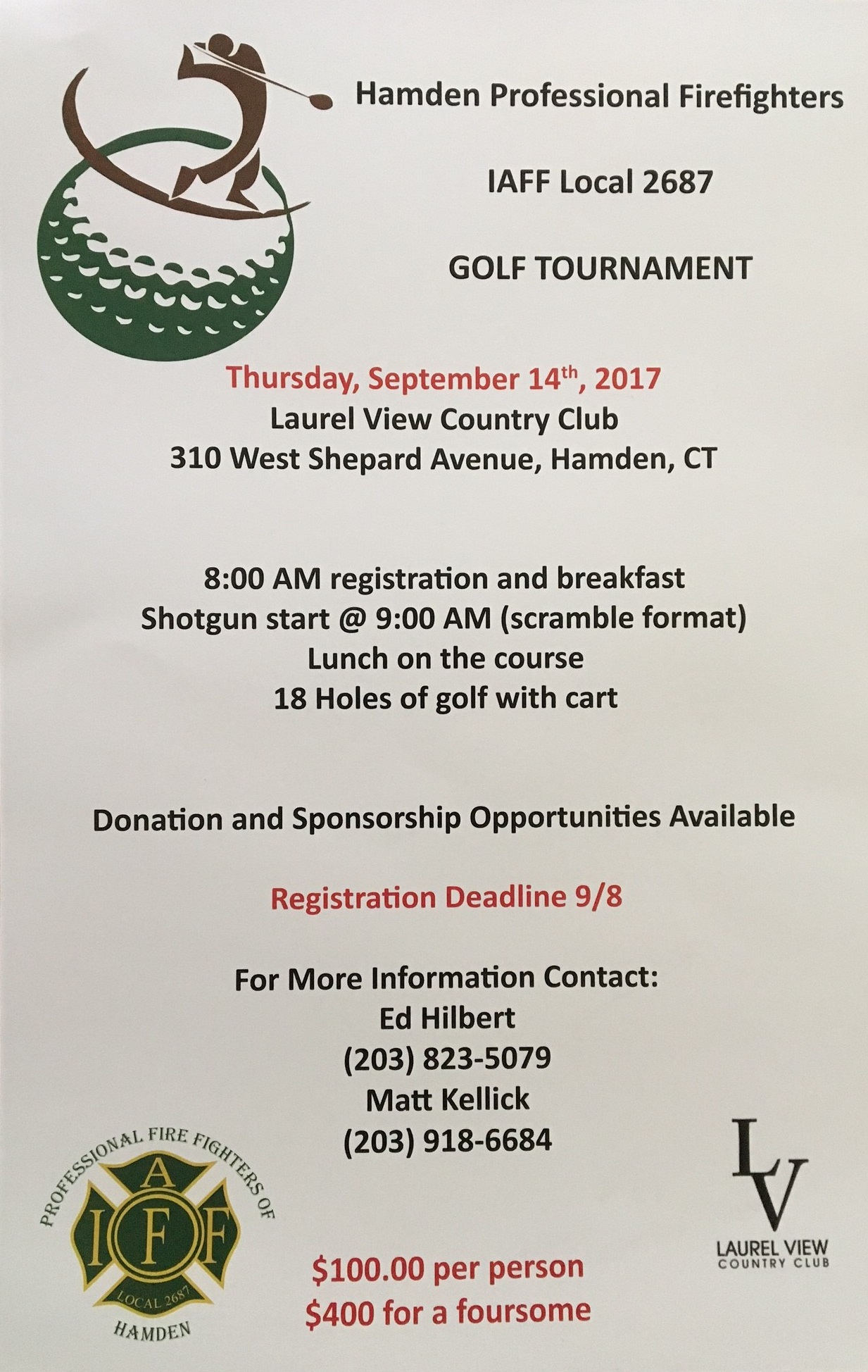 Page Last Updated: Aug 05, 2017 (12:06:37)